2020 The Year of CLARITY
Watch to start getting CLEAR on where your life is headed
Start The New Decade The Right Way
With Purpose, Meaning & Clarity
Join the purpose movement with TPM's online course and 1 to1 coaching.
Course Delivery
Watch to learn about the course structure & coaching
Start The New Decade The Right Way
With Purpose, Meaning & Clarity
Join the purpose movement with TPM's online course and 1 to1 coaching.
The Birth of A Solution
Watch this video to learn about the creation of TPM
Michael Muscari

Instructor

Mike Muscari discovered his talent for business early. And at age 34, he's already built multiple 6-figure businesses in the service and e-commerce sectors. An entrepreneur through and through, The Purpose Method reflects his entrepreneurial drive. There are no fuzzy edges here. The program is designed to create actual results. Mike has been delivering earlier versions of The Purpose Method for 3 years. And his favorite thing to do is sit in cafes doing one-on-one and small group consulting and coaching sessions. Using this method, he's helped countless entrepreneurs and individuals get real results in business and life. Mike is an expert in: business strategy, group leadership, marketing strategy, e-commerce, sales, and purpose.
Testimonials
What Others Are Saying About The Purpose Method
"I'm a young hustler, doing well as a digital marketer. It was easy to get caught up in the standard narrative that my work and my own concerns are all that matter. Doing The Purpose Method helped me realize where my deepest values lie. I wanted to give more of my energy to a mission bigger than work and making money. And I've made some powerful life choices with this knowledge. "
Tyler Bowles, Independent Digital Marketer
"The Purpose Method has completely changed the way I live my life. Prior to meeting Mike and doing the Purpose Method, I moved through the world without direction, in a way that felt inauthentic. I was working passionless jobs just to pay bills, spending time with people who didn't inspire me, and in relationships that left me feeling unfulfilled. Life can be overwhelming, especially as a young adult, and not having a why behind my actions left me feeling confused, as though I would never live up to my true potential. The Purpose Method has given me the tools to identify who I want to be in the world, the perspective to question why I do the things I do, and the confidence to move towards my vision. Now that my thoughts, words and actions are aligned with my purpose, I feel like I've finally stepped into the life I was meant to live. "
Katherine Bertrand, Freelance Writer
"A couple years ago, I moved to a new city, and it was a challenge to establish myself. I did The Purpose Method with Mike, and life became a puzzle, with pieces fitting in place. I took my fitness to the next level, which gave me confidence. Then I started looking for career opportunities. Within a year I started working at an amazing company and launched a side business that's growing."
Luke Marek, Owner at Oak & Ore
"I didn't know what to do so I chose the safest path of studying law in college. As soon as I started working as a lawyer, I realized it wasn't for me. I didn't know what my next step was but I knew I needed a change. I found the Purpose Method during this time and it resonated with everything I was looking for. It gave me a clear direction and a solid 'why' for what I was going to do next. I started my own business and have never been more excited by my own life than I am now."
Thomas Walker, Co-Founder of Metta Beverage Inc.
"I was working at a well-established consulting firm, making a great living and getting lots of external validation from friends, colleagues, clients, etc. But I felt hollow thinking about a future of this. I questioned whether this was actually something I felt deeply called to do or if it was just what everyone else thought I should do. I had long held the dream of unshackling myself from my desk job and doing work with more depth. But I was scared to take the leap and had reservations about what others would think. Going through The Purpose Method with Mike, I realized where there was misalignment. After that I knew I needed live my values. I formed an incredible new partnership and now work in my purpose everyday. There have been challenges, of course, but I've done well. And I turn to my purpose whenever I need guidance."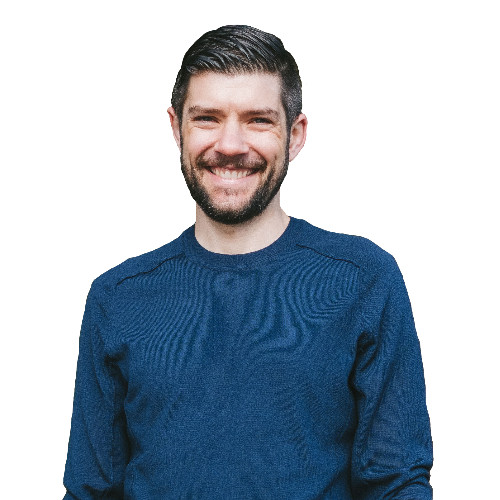 Travis Streb, Executive Coach and Consultant
"As a professional soldier, I had a built-in purpose. But I struggled post-military to identify my own values. I knew I wanted to help people in the personal growth space. But I lacked clarity. Using the Purpose Method I figured out the next steps. The frustration melted away. Before I felt like a Ferrari revving its engine at an intersection. But now I'm making consistent progress and doing meaningful things."
Ryan Thomas, Host at The Intimate Lifestyle